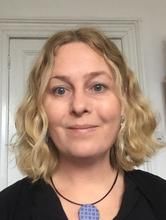 Dr Esther van der Werf
Program Manager, Nutrition & Health, Louis Bolk Institute
,
Netherlands
Netherlands
Dr Esther van der Werf is a senior epidemiologist and joined The Louis Bolk Institute, The Netherlands, per September 2019 as Program Manager Integrative Medicine to continue her research on Integrative medicine and antimicrobial stewardship. She chairs the Working Group Research of the Dutch Consortium for Integrative Medicine and Health (CIZG). In 2020, Esther was appointed as fellow of the International CM Research Leadership Program of the Australian Research Centre in Complementary and Integrative Medicine (ARCCIM).
Esther obtained her PhD from Erasmus University Rotterdam (2006) in the Netherlands and subsequently worked at University of Medical Centre Utrecht and University of Applied Sciences Leiden, before joining the Center of Academic Primary Care of the University of Bristol in 2015, where she led research on Integrative Medicine.
From August 2018 to August 2019 she has been working as a Senior Lecturer Primary Care Infection at the School of Medicine of Taylor's University, Kuala Lumpur, Malaysia.
She has over 20 years' experience of research and project management (Randomised clinical trials and observational studies). Esther holds a honorary Senior Lecturer Primary Care infection post at the University of Bristol (UK) and a honorary visiting Research Fellow post at The University of Technology Sydney (Australia).