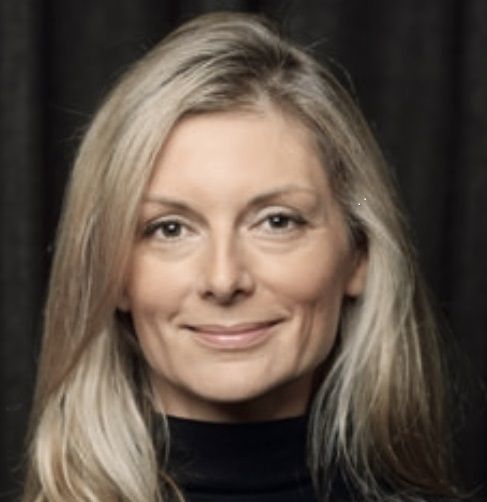 Dr Iva Fattorini
Founder and Director, Artocene
,
UK
United Kingdom
Dr Iva Fattorini is one of the pioneers and global leaders of the contemporary arts and medicine movement. Iva attended Classical Gymnasium in Zagreb and became a medical doctor at 23 after graduating from the University of Zagreb Medical School where she also completed a postgraduate study in Biology and Biomedicine and got her Master of Science Degree.
She completed her Dermatology Residency in Zagreb, then undertook an International Training program at Harvard University in Boston, USA. In 2004, she moved to the U.S. and joined Cleveland Clinic. With strong motive to help international patients with limited access to good healthcare, she became Director of International E-health. During her tenure at the Cleveland Clinic, she amongst other things chaired the Aesthetics Committee in USA and Sana'a Committee in Abu Dhabi, won Cleveland Clinic's Innovator's award and was on a steering committee of Empathy and Innovation/Patient experience summit.
Spending time with many out of town patients and their families she noticed the need to address their emotional needs and help fill the voids of a stressful time with positive and enriching content. As a result, Iva founded the Arts and Medicine Institute at Cleveland Clinic in 2008.
Under her leadership, first as Executive Director and then as a Chair, the Institute has grown and has become an integral part of the culture of one of the best and largest hospitals in the U.S. The Institute has set up a new paradigm and standards in the area of arts and medicine.
In 2011 Iva moved to Abu Dhabi, to work with the Cleveland Clinic Abu Dhabi team on expanding an arts and health concept to the new hospital facility. Dr Fattorini is speaking and presenting to both arts and healthcare audience such as: Aspen Ideas Festival, Kennedy Center for the Arts, Istanbul Art Fair, Abu Dhabi Art, Kochi Muziris Biennale, Ernakulam General Hospital (India), Salzburg Music Festival, Arts Policy Roundtable by Americans for the Arts in Sundance, National Endowment for the Arts, Said Business school Oxford University, KOS musem Denmark, Sage and Scientists Symposium by Deepak Chopra, Global Impact Forum at Lake Nona Institute and many others.
She is a member of the first Arts and Medicine committee at the World Congress of Integrative Medicine, the founding member of Lincoln Center Global Exchange and ambassador for The Red Pencil Humanitarian Mission, based in Singapore and Geneva. in 2017, she was invited to join the National Organization for Arts in Health (NOAH) as a founding Ambassador. Since 2019 she is member of National Advisory Board for Lake Nona Impact Forum. She founded Artocene in 2014 and Artocene Digital in 2018, with a vision to activate the latent therapeutic power of the arts on a global level with the highest professional standards. The company's focus is to provide consulting services and develop new innovative products in the intersection of arts and health.
Iva lives and works in Oxford, United Kingdom with her twin daughters.