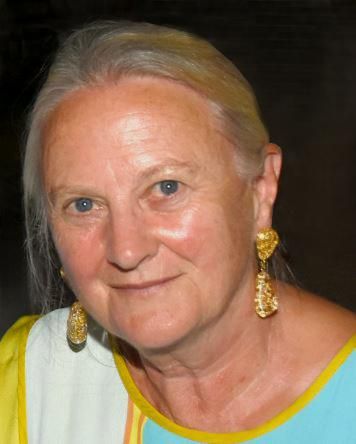 Prof Nicola Robinson
Emeritus Professor of Traditional Chinese Medicine and Integrated Health, London South Bank University
,
UK
United Kingdom
Professor Nicola Robinson was appointed Professor of Traditional Chinese Medicine (TCM) and Integrated Health at London South Bank University in 2011 and awarded her life time post of Emeritus Professor in 2018. In September 2018 she began a 5 year appointment with Prof Jianping Liu, Centre for Evidence based Chinese Medicine, Beijing University of Chinese Medicine, funded by the Chinese Ministry of Education. Previous posts have included: Professor of Complementary Medicine, University of West London (2004-2011), Consultant Epidemiologist for Brent and Harrow Health Authority, Senior lecturer in the Department of Primary Care at University College London, Research Fellow at London School of Hygiene and Tropical Medicine, St Mary's Hospital and Charing Cross Hospital (Imperial college).
Following her BSc (Hons) in Biological sciences (Leicester University) and PhD in immunology at Manchester University, she studied acupuncture, becoming a registered acupuncturist in 1982. She was awarded Fellowship of the British Acupuncture Council (BAcC) in 2008 and was previously chair of the BAcC's research committee for over 10 years. In 2004, Nicola was the recipient of a Winston Churchill Travelling Fellowship to visit China, to explore educational and research initiatives in TCM to explore educational and research initiatives in Traditional Chinese Medicine at various universities and hospitals resulting in long term research collaborations. Her established links with researchers in China has lead to co-supervision of PhD and postdoctoral students in China and joint research activity, publications and conference presentations. Prof. Robinson has also been involved with international research collaborations in South Korea for over 5 years. She co-coordinated two work packages of an EU Cost FP7 project, Good Practice in Traditional Chinese Medicine (GPTCM) which also expanded her research network.
As well as her experience in public health and health services research in western medicine, she has conducted research using TCM interventions (particularly, acupuncture and Tai Chi) and in a variety of disease areas, such as musculoskeletal disease, women's health, mental health, diabetes, HIV and cystic fibrosis. She has successfully supervised PhD and Masters student projects in the UK and had an active research career writing over 200 scientific articles in peer reviewed journals and frequently presenting nationally and internationally.
Nicola is Editor in Chief of the European Journal of Integrative Medicine (Elsevier), and holds various editorial positions on various academic journals and is a Vice President of the World Federation of Chinese Medical Societies Speciality Committee of Evaluation of Post-marketing Chinese Medicines (SCEPCM) of World Federation of Chinese Medicine Societies (since Oct 2013) and Vice President of the World Federation of Chinese Medical Societies Specialist Committee on Bone and Joints (since Aug 2015) and is a consultant to the WHO on Chinese Medicine on acupuncture standardisation and rehabiltaion. She is a member of the Scientific Advisory Group of the College of Medicine and sits on the advisory group of the UK's Medicines and Healthcare products Regulatory Agency (MHRA).
Session Chair for the Diabetes Presentations: