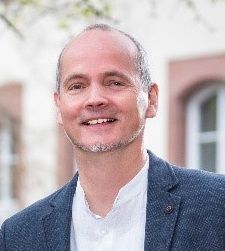 Peter Kath
President, European Ayurveda Association
,
Germany
Germany
Dr. Peter Kath, inwardly a musician, by profession lawyer, is engaged for more than 20 years as a disciple of the recently deceased Ayurveda legend
Dr. Shri Balaji També
with Meditation, Yoga and Ayurveda. He is the President of the
European Ayurveda Association
and a member and consultant of the executive board of the
Santulan-Veda
Association, an institution propagating Institute holistic health. Findings from his work are reflected in e.g. his presentation at the
EU-Parliament
or at the
World Health Congress
2020 in Prague. He is married, has three sons and lives in Frankfurt, Germany.