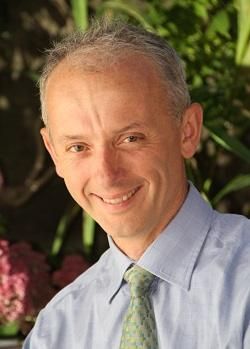 Prof Trevor Thompson
Professor of Primary Care Education, University of Bristol
,
UK
United Kingdom
Trevor is Professor of Primary Care Education at Bristol Medical School, University of Bristol. Trevor's first love is teaching but he also enjoys the intellectual challenge of research and the rigours and privileges of being a family physician - working one day per week as a GP at Wellspring Surgery in Bristol. This is a multicultural inner-city practice, set within Wellspring Healthy Living Centre.
Trevor was brought up in Belfast, Northern Ireland, and studied Medicine in Oxford and London from where he graduated with a degree of uncertainty about the completeness of the "biomedical" model. He is a Fellow of the Royal College of General Practitioners, a National Teaching Fellow and holds an MSc in Primary Care (Dundee) and a PhD in medical research (Bristol).
His passions include environmental sustainability, the arts in medical education and the teaching of consultation skills. He is a co-author of "Sustainable Healthcare" (BMJ Books), is the founder of www.outofourheads.net (a curation of medical student art) and the co-designer of the COGConnect consultation toolkit (www.cogconnect.info). When not at work he is at play with boats, books and bikes and keeping track of a wife and four exuberant children.