European Ayurveda Association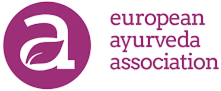 The European Ayurveda Association e. V.* (EUAA) is an umbrella organisation (est. 2006) with members from European Ayurveda clinics, education institutes, manufactures, suppliers and distributors.
The EUAA is proactive in the dissemination and recognition of Ayurveda as a traditional holistic medical system in Europe. Together with their members they ensure the authenticity of Ayurvedic transmission and methods of therapy. They promote the exchange of knowledge and understanding of various Ayurvedic schools, specialists and other organisations with similar goals.
They teach the national and EU health authorities about the diversity and methods of Ayurveda. They support the concerns of patients to be able to freely choose an Ayurvedic treatment. In this context, they seek to collaborate with health insurance companies so that they bear the cost of Ayurvedic treatment. They also advise professional associations, government agencies, health insurers and businesses related to Ayurveda.
EUAA representatives monitor political developments in the context of health care systems at national and EU-level. Emphasis is placed on the traditional therapies that are recognized by the World Health Organization. Relevant political or legal information are specifically distributed to their members.
The EUAA supports its member organisations and bodies in their work for Ayurveda. In addition, the EUAA exchange views and cooperates with institutions and organisations around the world that are dedicated to the promotion and preservation of Ayurveda.